"I want to play in the Champions League and win trophies. Dynamo are building a very strong team and I am sure that we will be good enough to try and win the league title this season. This is my first time in Moscow and I will need time to adjust with my family. They flew out with me, so it would be easier to adapt. The training ground also has fantastic facilities. I am happy that I joined Dynamo." Alex Buttner statements after joined Dynamo Moscow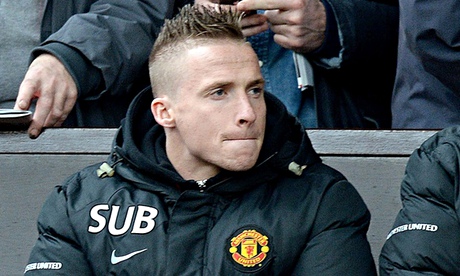 Alexander Buttner
Manchester United and Dynamo Moscow had confirmed the transfer of Dutch left back, Alexander Buttner. The dutch left back was signed by Man United in 2012 with 5 years period of contract but until David Moyes stepped down from the club management the player was struggle to nail his position in the team.
Alexander Buttner only play for 13 games of English Premier League, and with the new manager step in mr. Buttner feels he needs new challenge. It was reported that Louis van Gaal is not giving the players a chance in Dutch national team despite his having picked as Man of The Match 14 times while served the Reds.
I give this young player a goodbye and wish him a good luck for United only needs player with winning spirits. United may play in domestic competition this season but with van Gaal and Ryan Giggs a new era will begin.
#GloryGloryManUnited